This time last year we were worried about what the future held for us…..
Abplas Ltd is a small business, which meant we felt particularly vulnerable. However, being a small business also had its benefits as we are able to be very adaptable. With our wealth of knowledge, and our vast stocks of plastic, we were able to start designing and making protective screens very quickly. We feel very lucky as since then we haven't stopped.
Protective Screens
Our team at Abplas Ltd have made protective screens for all sorts of businesses and industries; initially we started with pharmacies, hospitals and doctors surgeries as they were the only places open. Since then we have made screens for schools, offices, care homes, hair salons and barbers, florists, ships, various types of retail businesses, courtrooms, public transport and a variety of cafes, restaurants and pubs within the hospitality industry. More recently we have produced screens for vaccination and testing centres.
Whilst turning our hand to making screens to keep our business afloat and to keep our staff employed, we were also proud to get involved with designing and making The St George's COVID shield. We were keen to do anything we could to help protect the amazing NHS staff who were being exposed to COVID in large doses.
Looking Towards The Future
Although this year has definitely been unexpected, but it has also had lots of positive moments; including meeting lots of inspiring people, learning new things. Plus we have made lots of new business connections and partnerships, and we are looking forward to continuing with these in the future.
Although we are continuing to make protective screens we are also excited to see some of our regular clients and business start to come back. This includes wall cladding, signage and bespoke projects. Plus we are delighted to see signs that the events industry are beginning to return and wish all in this sector well.
We have used this past year to think about the future of Abplas and are looking forward to some new and exciting projects in the coming months.
Thank you to each and every one of our customers, old and new.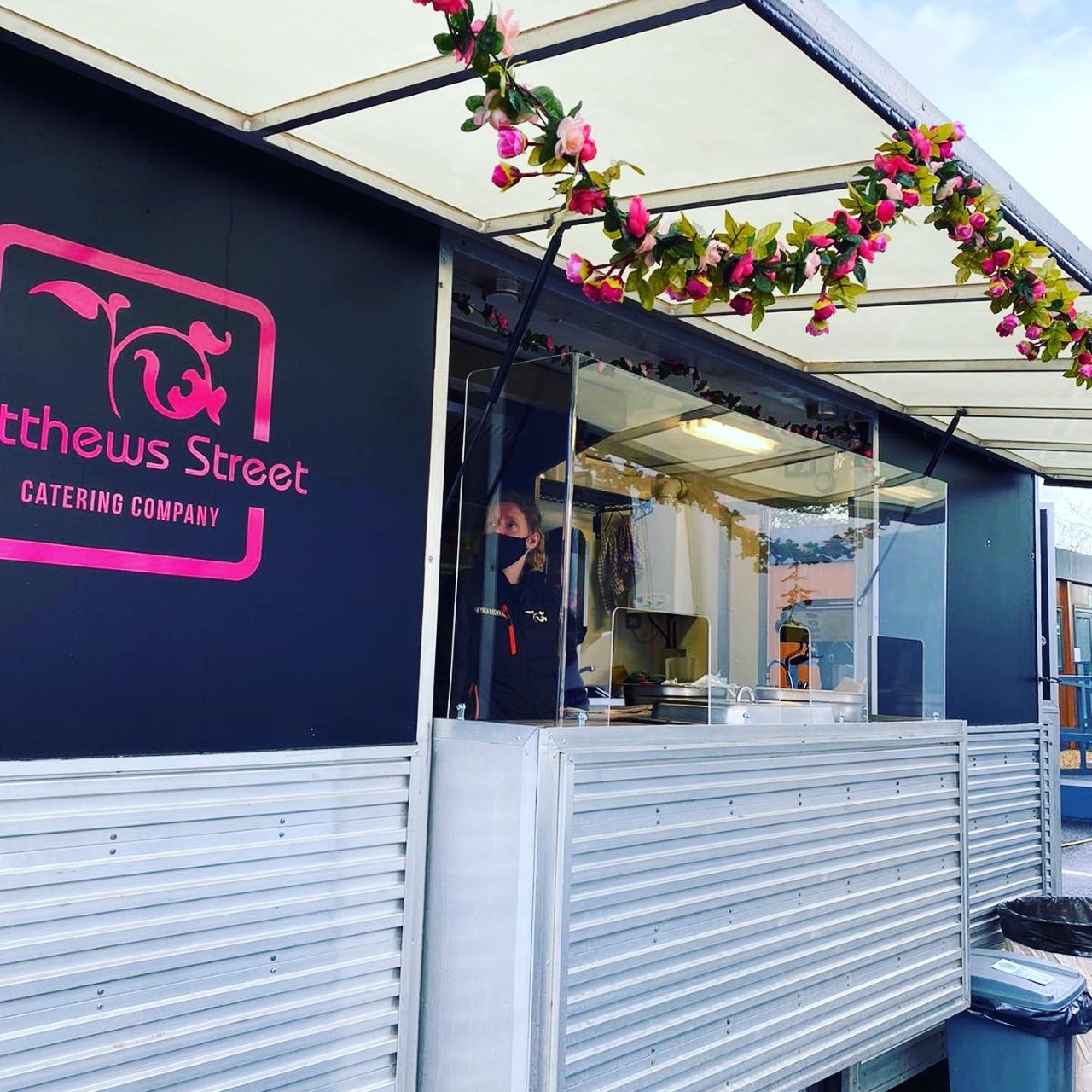 To find out more about what we've been doing this past year: https://www.perspex.co.uk/project-gallery/#!/1?project=1870