We were pleased to be able to help out a production company with a last minute request for an unusual acrylic box. It needed to be big enough to fit Brother Leo in. This is because he wanted to use it in his pop video. The idea was to transform him into an exhibit in a museum.
After we had completed our fabrication work, and our client had received it, we were delighted to receive some very positive feedback.
Fantastic communication, craftsmanship and an extremely efficient turn around. Couldn't have asked for a better service here. matt stepped in and built a giant custom display case for me in 48 hours – it came out incredibly.

James Hofbauer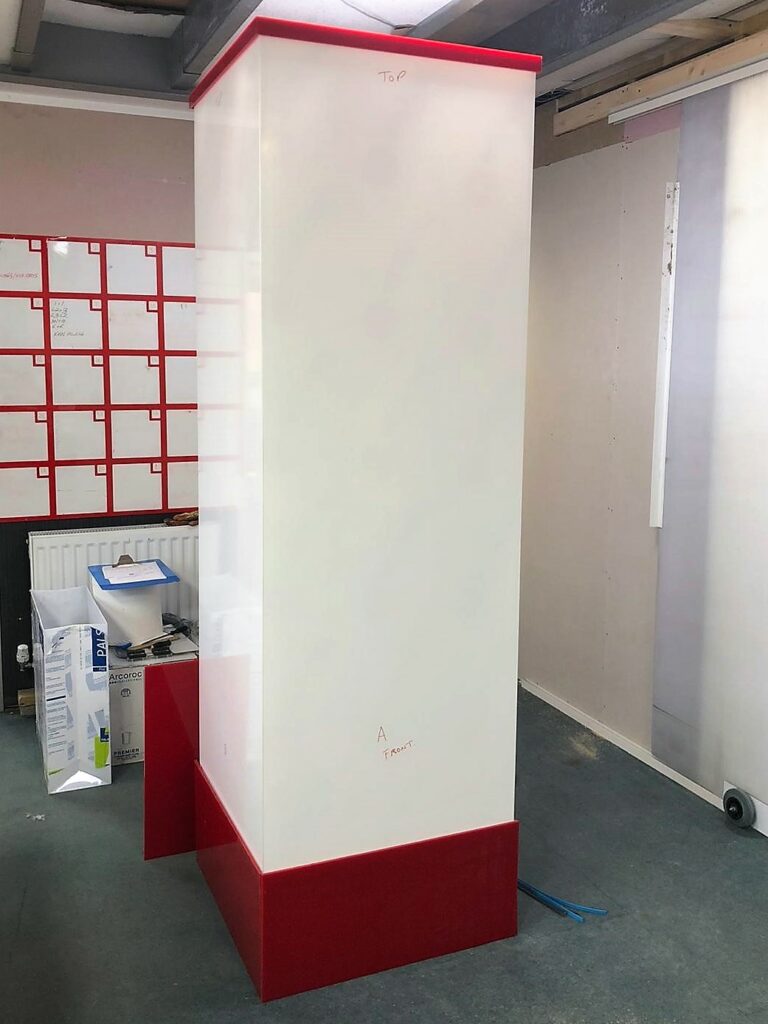 Our acrylic box didn't look very impressive standing in our workshop surrounded by tools. Apart from it's height of course! So to see it in it's full glory please watch Brother Leo's video to accompany his new song, 'Living In a Zoo'.
Our acrylic box features in Brother Leo's 'Living In a Zoo' video.
We really enjoy receiving unusual projects. Our acrylic fabrication work is never boring! We love a challenge because we enjoy problem solving and being creative.
To find out more about our design and build projects have a look at this page https://www.abplas.co.uk/bespoke-plastic-fabrication/